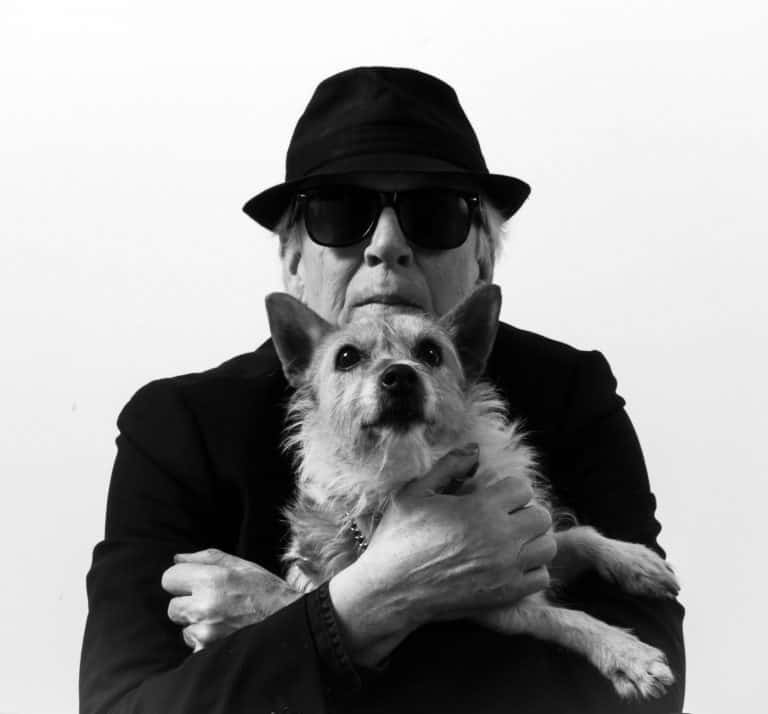 DET ÄR ALDRIG FÖRSENT
Per Sonerud hade fram till den 4 okt 2014 aldrig sålt en tavla, aldrig ställt ut. Noll sekunders utbildning men målat har han gjort sen han 12 år.
Vid tillfället fanns 159 oljemålningar i hemmet. Ingrid sa – Jag älskar din konst, men nu är hela huset, tvättstugan, gäststugan, uthuset och alla förråd belamrad med dina oljor. Gör nåt!
PIONJÄR PÅ FACEBOOK/SOCIALA MEDIER
Per la upp en tavla på Facebook. Den såldes på 1 timme. Samma procedur nästa dag och nästa dag. Vid något tillfälle gick tavlan på 3 sekunder. 5 år senare har drygt 300 originaloljor sålts, oräkneliga gicléer, canvastryck och skulpturer.
FRÅN CALL BOY I HOLLYWOOD TILL KONSTNÄR I SKÅLBO
Innan konsten hade Sonerud ca 70 olika jobb, allt från vaktmästare till servitör, sjukvårdsbiträde till julgransförsäljare, grammofonartist till reseledare, call boy till uppfinnare och musikförläggare.
ATELJÉ VID HAVET OCH SONJA KNAPPS STUDIO i ITALIEN
Per jobbar i olja och med skulpturer. Han har byggt en ateljé utanför Hudiksvall i byn Skålbo ute vid havet. Varje år tillbringar han några veckor i Riva San Vitale på gränsen mellan Schweiz och Italien. Där arbetar Sonerud med Davide Filacchione, som jobbar nära den världsberömda tyskan Sonja Knapp och Salvador Dali. De två senaste åren har hans arbete med skulpturer slagit igenom på bred front.
VÄRLDSUNIKT KONCEPT – BETALA NÄR DU CHECKAR UT!
Precis som med det mesta, så är tillfälligheten orsaken. Per fick frågan att ställa ut på hotell STRANDPIREN, Hudiksvall. Sa NEJ! Vi gör så här istället: – Jag hänger upp konst i er entré, foajé, reception, matsal och en giclee i alla era rum och sedan kan era gäster köpa den tavla de fastnar för, och ta med sig den hem när de checkar ut. Det har blivit en jättesuccé. Numera finns konst i Frankrike, Belgien, USA och Sverige, som en följd av hotellgästernas köp.
REPRESENTERAD PÅ GUGGENHEIMS i NEW YORK och BILBAO
Per har under lågmälda former och utan ägarens/museets vetskap donerat flertalet verk till Guggenheims i New York och Bilbao. De frimärksstora målningarna har smugglats in i överlocket på en snusdosa av märket Catch Spearmint, och sedan diskret hängts upp. Moderna Museet i Stockholm har också erhållit en donation.
PRIVATE GALLERY OCH EGEN WEBSHOP
Per använder sig inte av någon agent, gallerist eller annan mellanhand. Gängse i branschen är 50 % till ovanstående, ibland ännu mer. Per säljer sin konst genom sociala medier och eget kontaktnät (tidigare köpare av hans konst). På Kocksgatan 40 finns numera ett PRIVATE GALLERY sprängfyllt med oljemålningar, gicleer och skulpturer. Tidsbokning krävs. På www.personerudart.se finns även möjlighet att köpa online.
PER SONERUD HAR TAGIT FRAM EN NY FÄRG – SONERÖD
Att någon skapar en ny färg har säkert inte hänt på 7 – 8000 år, eller kanske ännu längre. Men Sonerud har genom att använda cadiumröd och sin egen saliv slagit två flugor i en smäll. Han har skapat en färg som gör det omöjligt att förfalska hans konstverk, då han genom färgen målar in sitt eget DNA i tavlan. Vad heter färgen på engelska? Jo, SONERED!
BO KASPERS ORKESTER
I januari 2019 spelade Bo Kaspers Orkester i Hudksvall. På Hotell Strandpiren, där de övernattade, knockades de av kraften i Per Soneruds målningar och de kontaktade honom och ett samarbete inleddes.
I november 2019 släpptes deras skiva 23:55 med ett konvolut av Sonerud.
Inför releasen spelade Bo Kaspers Orkester för fullsatta hus i Köpenhamn, Oslo och Stockholm. Till varje spår finns en tillhörande målning, dessa ställdes ut i samband med spelningarna. Bo Kaspers Orkester spelade alltså Soneruds målningar. Något som aldrig gjorts tidigare, och inför den kommande utställningen hade i princip samtliga ingående verk redan sålts.
ANNAT OVIKTIGT ATT VETA OM KONSTNÄREN
Per Sonerud är Europas äldste licenserade fotbollsspelare på division 4-nivå. Han spelade sin sista match den 6 juni 2016 med Vismarå FK, vid 64 års ålder. Utan lust fungerar ingenting! Han jobbar hårt – för att lyckas uppnå det totala fiaskot!
ABOUT PER SONERUD
IT IS NEVER TO LATE

Before the 4th of October 2014, Per Sonerud had never sold any of his paintings. Never had an exhibition. No education, but he had been painting since he was 12. In his house, at that very moment, there was 159 oil paintings. Ingrid " – I love your art, but right now our whole house, our guest house, and all our storage, are filled up with your paintings. Do something!
PIONEER ON FACEBOOK/SOCIAL MEDIA
Per displayed one of his paintings on Facebook. It took an hour before it was sold. The procedure was repeated the very next day, and the next. At one point the showcased painting was sold in 3 seconds. 5 years later, about 300 oil on canvas, and a countless numbers of giclées, has been sold all over the world.
FROM CALL BOY IN HOLLYWOOD TO ARTIST IN SKÅLBO
Before his career as an artist Sonerud held about 70 different jobs. For instance he worked as a janitor, waiter, Christmas tree salesman, nurse, record artist, inventor, travel guide, music publisher, call boy and music publisher.
STUDIO BY THE SEA AND SONIA KNAPPS STUDIO IN ITALY
Per works with oil on canvas and sculptures. He has built a studio outside Hudiksvall, in the small village Skålbo, close by the sea. Every year he spends a couple of weeks in Riva San Vitale, situated on the border between Switzerland and Italy. His time is spent working with Davide Filacchione. Filacchione works very closely with the world renowned artist Sonja Knapp and the late Salvador Dali.
WORLD UNIQUE CONCEPT – PAY WHEN YOU CHECK OUT!
As with most things, coincidence is the cause. Per was asked to exhibit his art on Hotell STRANDPIREN, Hudiksvall. He said NO! Let's do it like this instead: – I will show my art in your reception, dining room, and all of the rooms at the hotel. Your guests can buy any paintning they like, and take it with them when they're checking out. This concept has become a huge success, and his art work has found its way to France, Belgium, United States and Sweden as a result.
REPRESENTED BY GUGGENHEIMS IN NEW YORK AND BILBAO
Per has, very secretively, and without the knowledge of the owners, donated several pieces of art to Guggenheim in New York and Bilbao. The stamp sized artworks were smuggled in to the museums hidden inside the lid of a snuff box, the brand Catch Spearmint. Per then, very discreetly, hanged his paintings up for display. Moderna Museet in Stockholm has received a donation in the same manner.
PRIVATE GALLERY AND OWN WEB SHOP
Per doesn't use any agent, gallery or other middle man. He sells his art through social media and his own network, and by doing so he isn't concerned by the high fees, 50 per cent or sometimes even more. At Kocksgatan 40 in Stockholm there is a PRIVATE GALLERY, filled with oil paintings, giclées and sculptures. Visit is by appointment only. In the web shop, www.personerudart.se, it is also possible to buy selected artworks.
PER SONERUD HAS CREATED A NEW COLOR – SONERED
A new color probably has not been created in the last 7 – 8000 years, maybe even longer. But with the use of his own saliva and cadmium red, Sonerud has fulfilled two things. He has created a new color, and that makes it impossible to fake his artwork. His DNA is in the painting.
OTHER UNIMPORTANT FACTS ABOUT THE ARTIST!
Per Sonerud is Europa's oldest licensed soccer player, Swedish fourth division. He played his last game the 6th of June 2016, for the club Vismarå FK. AT the time he was 64 years old. Without desire nothing works. He works really hard – to achieve the ultimate fiasco!